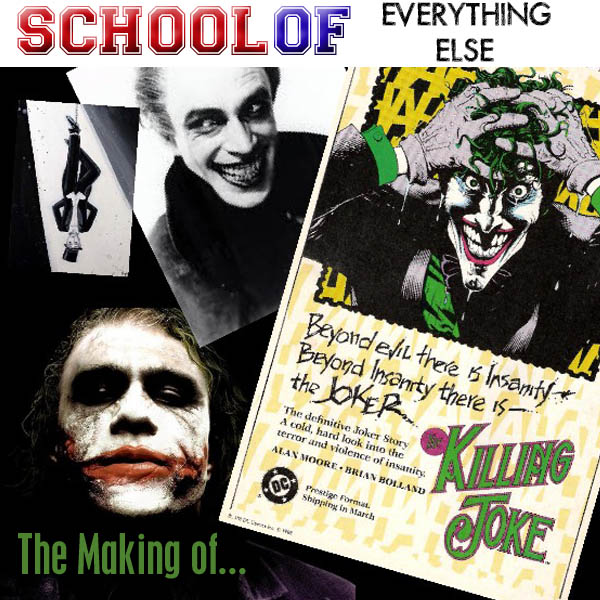 [Digital Gonzo 2013]
Grab hold of a copy of the Killing Joke in book form. We're going to take you through page by page, panel by panel and discuss what it took to turn this into an audio drama and then a motion comic. Joining me I have Matt Ramsey of the Do Try This at Home podcast; AKA Commissioner Jim Gordon and Alfred Pennyworth. Matt's partner in crime Sharon Shaw who played Jeannie and Street Girl. And for the first time on Gonzo, newcomer Laureta Sela who played Barbara Gordon.
We'll be talking about the complex character of The Joker as depicted here, voices, casting, music, sound FX, and the process of directing remotely.
Spoilers for Batman: Breakdown throughout so listen to that (rather good) show first if you haven't already.