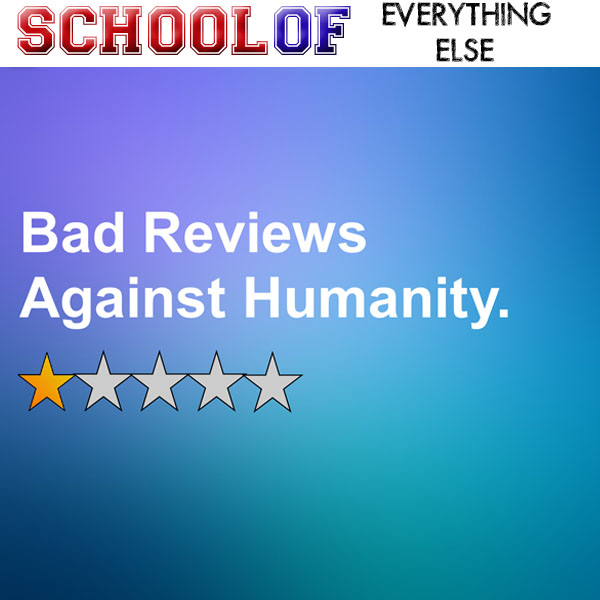 [School of Everything Else 2016]
We're back for another dose of reading you the fevered rantings of the deeply, comically irrational. Jason "Chewie" Slate and Bill Bloodworth from the Magic: The Gathering podcast; The Mana Pool rejoin us, along with James Carter of Cane and Rinse, GameBurst's Jerome McIntosh and friend of the show Derrick Ritchie. 
As well as more awful Amazon reviews for great movies we also look at films whose titles got turned into something extraordinary during the translation, and a really alarmingly specific Japanese breakdown of the characters in FRIENDS.
We ended up recording three hours of this stuff so expect a Vol. 9 at some point in the next few months when we need some serious laughs again. 
Remember you can read these Bad Reviews daily on the @AmznMovieRevws Twitter feed.